Manual
Nissan
has announced plans to change the approach to the organization of production due to unsatisfactory results of the study quality. In rating the quality of U.S. Agency JD Power Japanese company took 24th place, down by 12 positions. At Infiniti things are not bad, this brand is in eighth place. However, other autocompanies from Japan have improved their performance: the first two places on quality take Lexus and Honda, and Mazda and Toyota - the fifth and seventh. More problems with product quality than the Nissan, Mitsubishi and only Suzuki, located at 30 and 31 places in the rankings.
The study J.D. Power has revealed the specific "pain points" in the cars of Nissan and Infiniti. For example, failures in the new 7-speed automatic transmission (the company has already said that experts have identified a defect and have excluded it in new machines, changing the software). Difficulties with the owners also cause: the work control system for tire pressure management, rear wiper, rear-view mirrors and even a digital stopwatch on the dashboard. And yet - how to connect the phone to the onboard system of "hands-free."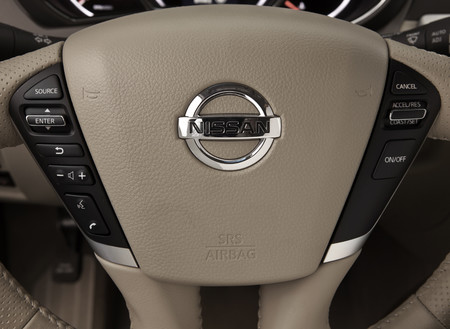 Vice president of Nissan Kazumasa Kato said that the company has already learned the lesson and draw appropriate conclusions. Leadership developed a detailed program aimed at improving product quality. According to Kato, Nissan plans to regain higher ground in quality ratings, and even climb to the top spot in JD studies Power by 2016.