As part of the New York Auto Show held private screening of the latest crossover
Lamborghini
. The car was shown to a narrow range of specially invited guests, among them automotive journalists are not included. Therefore, no machine has no photos, and images are available - this is just a "sketch" drawn from the words of one of the invitees.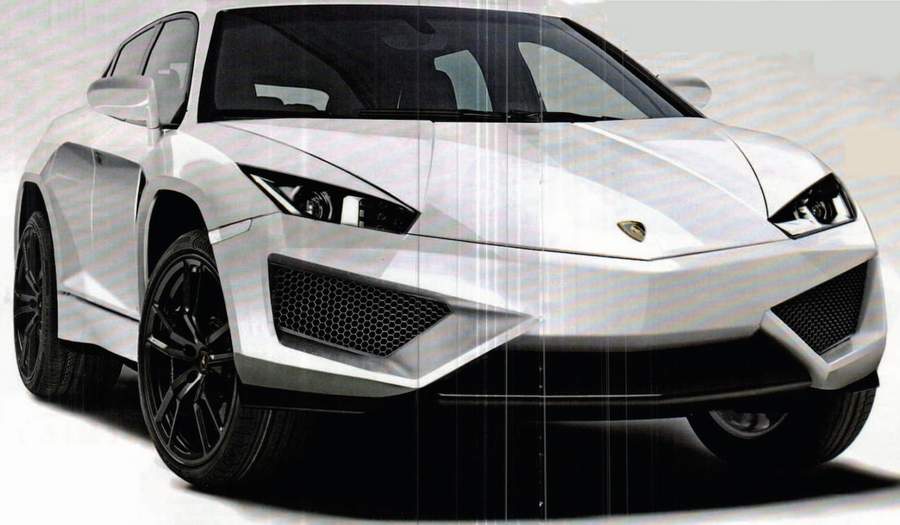 Thus, the
Lamborghini
SUV
will have a
look,
looks
like a
concept car
Estoque,
with a sloping
rear of the
roof
, and the

dimensions

will be approximately the

same as the

Audi Q7.

The car

will be strictly

four-seater

, will receive

a 24-

inch wheels,

carbon-

ceramic

brakes and a

ten-

engine volume

5.2 liters

of

sports car

Gallardo, boosted

to 580

hp

Body

panels are made of

composite materials,

in addition, the design of the car

are widely used

lightweight alloys

.

In the future,

does not exclude the emergence of

hybrid

versions

.

However,

the company

has not officially Lamborghini

did not

confirm the existence

of this

car,

although it is known

that his debut will take place

on April 23,

the opening day of

the Beijing

Auto Show

.
If Lamborghini SUV will go to the series, then the probability is very high, then this car will become a monopolist-segment crossovers supercar, as the main competitors of similar vehicles do not yet have. Bentley EXP 9 F, as shown recently in Geneva, is positioned as an SUV, which will be a step above the Range Rover, a direct competitor to Lamborghini - Ferrari - crossover is not going to produce. So that Lamborghini has a chance to market a unique car, with which no one will compete. However, if the crossover Lamborghini and go into a series, the nit does not happen before 2015.